In July of 2010 the ULA won two contracts from the Workforce Investment Board, Area 3 to perform as the One-Stop Operator for the Cleveland-Cuyahoga County workforce system, now branded as OhioMeansJobs Cuyahoga County, and to develop a Business Services team that would provide systematic outreach to employers to determine their training and human capital needs. The ULA has had a 40 year history of workforce development programs, stretching back to federal programs such as CETA and JTPA. The agency has been a partner in Cuyahoga County since the implementation of the Workforce Investment Act in 2000. After winning the contracts the ULA closed its longtime headquarters on Carnegie Avenue in Cleveland and moved into both the Bolivar Road and Brookpark Road One-Stops.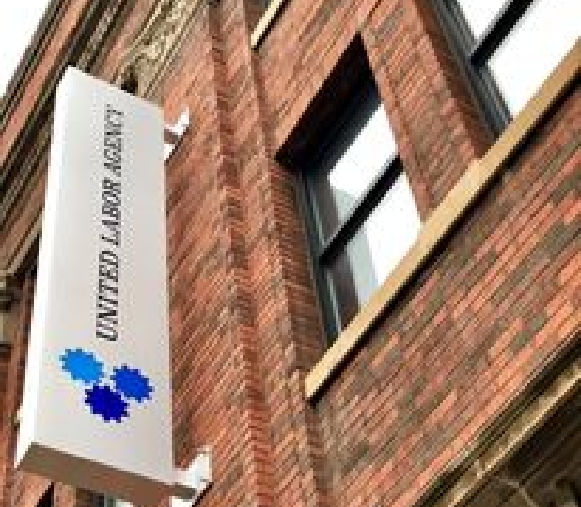 The ULA completely revamped all services, workshops, forms and procedures of the One-Stop system. On the jobseeker side of services we placed a greater emphasis on job placement and less emphasis on vocational training. Our philosophy is that all workforce development services should lead directly to a job. Most jobseekers need their basic job seeking skills refreshed, a solid resume, and opportunities to meet employers. Some need training or retraining services, but even these services should be directly linked to an employment opportunity. Because of limited funding and a desire to be efficient, our investments must be effective and strategic. We must provide both the skills the community of employers need and the skills that will lead to prosperous careers for our jobseekers.
Through our Business Services Department we reach out to regional employers in a meaningful and systematic way. Our Business Services Consultants assess the human capital needs of the employer and help to devise solutions, which can be in the form of recruitments and referrals of screened applicants to open positions, the development of On-the-Job Training contracts for jobseekers that possess the majority of skills for which an employer is seeking but who could use a training period to meet all the qualifications, and customized training contracts. By working closely with employers and jobseekers we understand the training gaps that may exist, but we can also make quick matches between the two.
The ULA has pioneered the use of technology and database systems to enhance these services. We have the largest database of resumes for current jobseekers in the county and through our outreach efforts it grows every day. We aim to be the first and only stop for employers searching for talent. In 2012 we transformed Employment Connection's entire process by going fully electronic. Members can now fully register with Employment Connection online and start their job search from the comforts of their own home before ever stepping into a One-Stop for the next level of service. They also have 24/7 access to our current job openings that are posted online at Employment Connection's website.
The United Labor Agency was awarded the contract to provide job seeking skills assistance and Business Services for OhioMeansJobs|Lake County in July 2014. ULA employs three full-time staff at the Lake County Job & Family Service Center located in Painesville, Ohio. An Employment Specialist, a Recruiter and a Business Service Consultant work as a team to identify Lake County talent and assist local and regional employers with their staffing needs.
In our first 5 months, ULA has provided outreach to over 6,500 Lake County residents, nearly 700 employers and assisted 500 job seekers with resume, interview preparation and other job seeking skill needs. The ULA Lake team has developed more than 160 employer relationships and is averaging 46 new job orders monthly.
United Labor Agency (ULA) began serving Akron, Ohio at Ohio Means Jobs Summit County (OMJSC) on July 1st, 2014. At the OMJSC location ULA provides Workforce Investment Act (WIA) services for Adult workers, Dislocated workers and TANF recipients in and around Summit County. ULA employees 11 staff members at the E. Tallmadge Avenue location. These staff members make up the Job Seeker and Employer Services departments. The services provided by these department include Orientation, a comprehensive 3-Day Career Workshops, one-on-one job placement assistance and job matching.
On March 1, 2015 ULA officially began a contract with the Three Rivers Workforce Investment Board (3RWIB) to bring our demand-driven model to the Pittsburgh-Allegheny County region. Working under the brand name PA CareerLink (which is the mandated name of all Pennsylvania WIA centers), the ULA will staff two main centers within the city and one access point in Braddock. Our mandate is to improve performance, to provide aggressive outreach to eligible jobseekers, to provide recruiting and job-matching services to area companies at "the speed-of-business"